As a new starter in this fertilizer business,you are studying to build an fertilizer production plant. Meantime, you should consider how to choose a pelleting machine .Because the granulation equipment is the key machine in the manufacturing process of high quality fertilizer.You should choose a reliable fertilizer equipment manufacture to purchase granulator. To achieve 95% ball rate,we can supply the most effective and reasonable pelleting machinery solution for your fertilizer production plant.
Small and medium fertilizer plant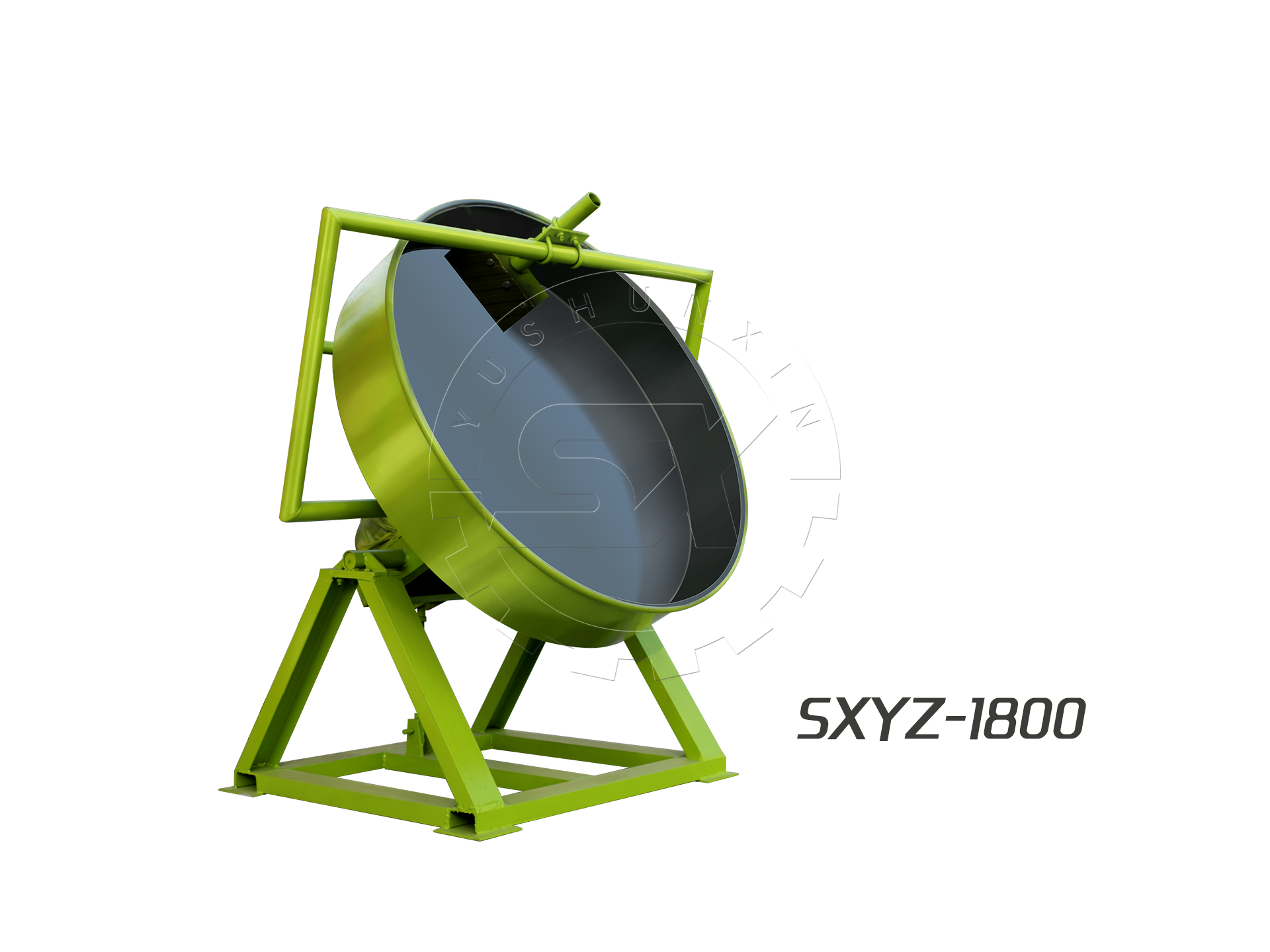 This is a disc pelletizer designed for small and medium size fertilizer plants.
Pan pelletizer granulator model: SXYZ-1800
Pelleting diameter of disc: 1800mm
Motor powder:3kw
Disc pelletizer capacity: 0.8-1.2 t/h
Disc dimensions:2060*1700*2130
Disc pelletizer has the advantages of less investment cost and quick returns, which is very suitable for manufacturers who have just started the production of npk compound fertilizers. If the 1t/h production line works for 10 hours a day. It is estimated that it can produce 10t npk fertilizer per day, and the annual output can reach 3000t.This 1t/h disc fertilizer pelleting machine is a perfect choose for small scale npk fertilizer plant. Besides, the 1t/h granulation production line investment cost is only about 100,000$.
Large scale fertilizer plant
This is a rotary drum pelletizer designed for large size fertilizer plants.
Rotary drum pelletizer granulator model: SXZGZ-3210
Pelleting diameter of disc: 3200mm
Motor powder:37kw
Disc pelletizer capacity: 15-30 t/h
ShunXin equipped this large-scale fertilizer plant with our hot-selling rotary drum pelletizer.The rotary drum designs large inlet and outlet for high yield of granular fertilizer. It can produce npk pellets up to 30 tons per hour. The plant can be operated 300day per year, 12 hours a day.If pelleting production system can operate 1 shift or 2 shift, it will be better than 3 shifts a day. In this way, the annual production capacity can reach 108,000 mt per year.Although the budget is about 400,000$, it can help you produce high-quality pellets for selling a good price. At the same time, it is equipped with rubber lining. It is not easy to corrode your machine and has a longer service life to reduce your machinery cost.
Fertilizer pelleting is the key step for efficient fertilizer production. How to choose best fertilizer pelletizer? Disc or rotary drum granulation machine all the good choose for npk fertilizer plant. To choose one of them ,customers can consider their different production capacity according to fertilizer plant is small or large scale. If you have small npk plant, the disc pelletizer will help you expend fertilizer business.However, after you have large scale npk plant,the drum pelleting can produce high-quality fertilizer for long profit.No matter you need pelleting machine or complete granulation production technology,we can provide you best solution.More detailed info on fertilizer granulation,please contact us now.