No.1 New Fertilizer Production Technology---Production Line of Liquid Fertilizer
To make full use of animal manure and agricultural waste, FPC researches and developed an new type of fertilizer production line. It is liquid fertilizer production line. The complete liquid organic fertilizer manufacturing process includes precipitation system, filtering system, sterilization system, mixing system and anaerobic fermentation process. You just need to prepare 10-20 square meters to install the entire liquid fertilizer production line. FPC produces 500 tons per year or more liquid fertilizer production line for the customers. Contact us for the customized liquid organic fertilizer production line.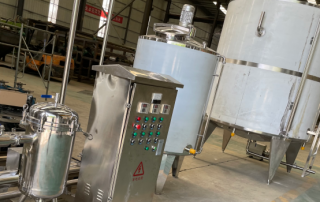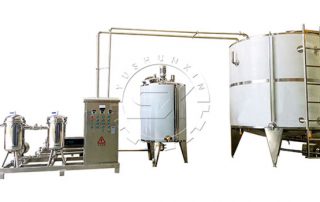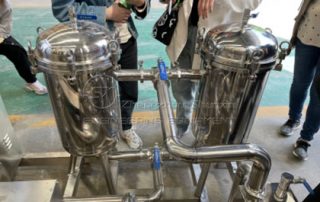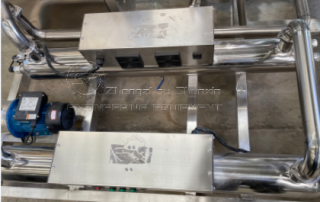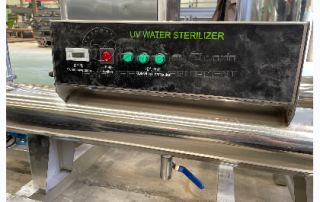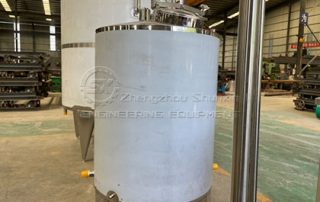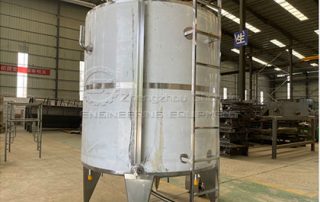 No.2 Compound Fertilizer Production Line for NPK Fertilizer
There are various types of NPK compound fertilizer production lines for sale in FPC. For example, you can buy disc granulation line, no drying extrusion compound fertilizer production line, and rotary drum granulation line. What's more, you can get 1-20 t/h NPK fertilizer process equipment from us. We can also provide you with the perfect design solution for your NPK fertilizer plant. In addition, you can produce 20-20-20, 15-15-30,15-30-15 NPK compound fertilizer through using FPC compound fertilizer production line. Welcome to our website for detailed consultation.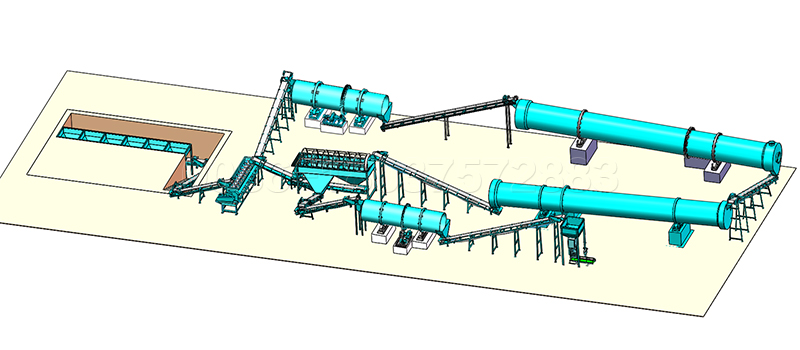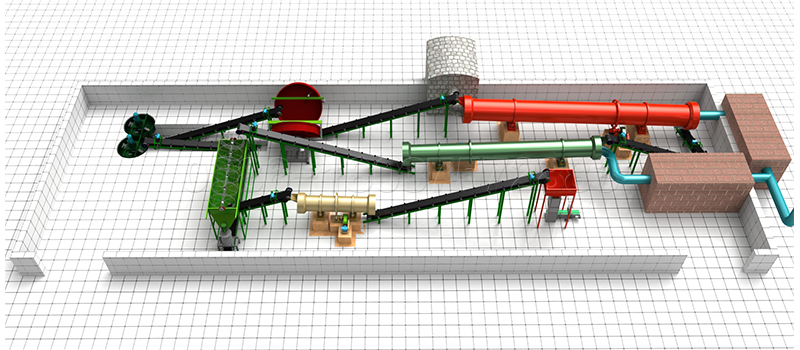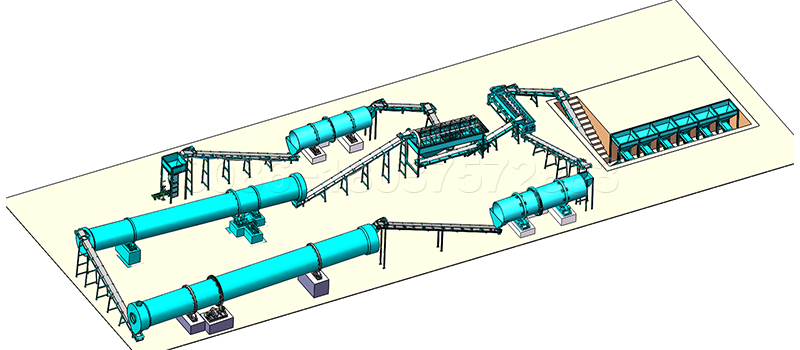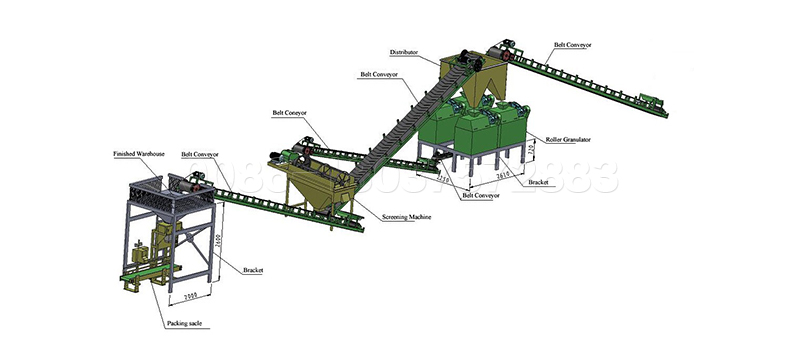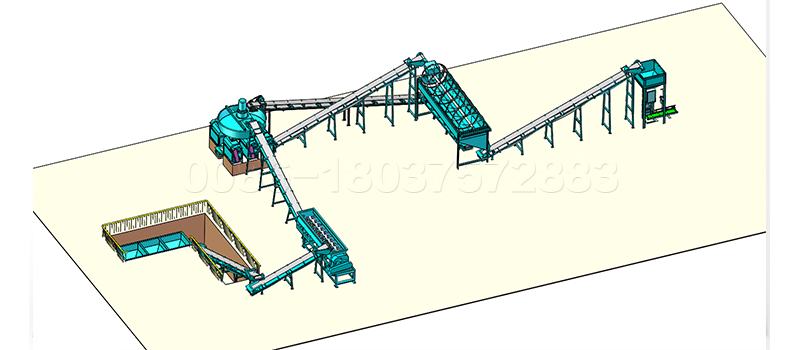 No.3 Large Span Composting Machine---Wheel Type Compost Turner
When using the groove type compost turner, you need to cost much money on fermentation troughs constructions. To save the building cost, you can use the wheel type compost turner. You can use it to process the animal manure with about 30 m width. Its turning depth can be up to 1.5m-3m. Furthermore, automation degree of the machine is higher than that of groove type compost turner. When processing the livestock manure with large span and high depth, you can buy wheel type compost turning machine.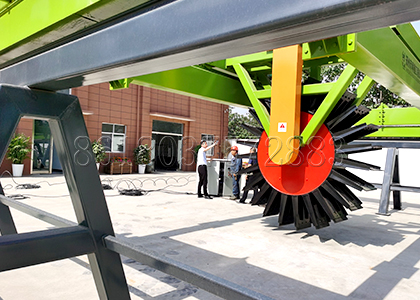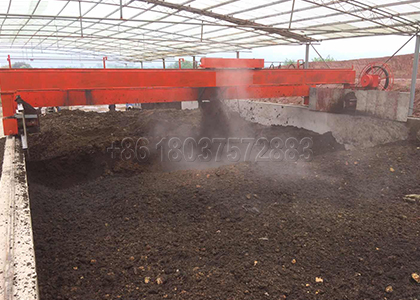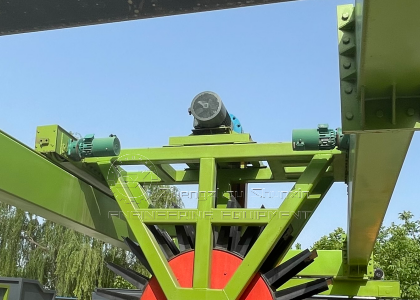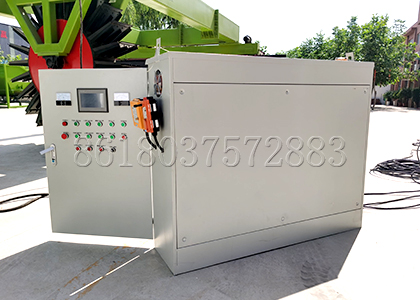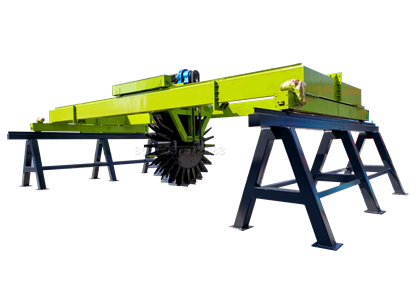 No.4 Fully Automatic Composting Machine--- Vertical Manure Fermentation Tank
The vertical manure fermentation tank is a fully automatic composting machine. There is only one person needed to operate the machine. Therefore, you can save the invested manpower. What's more, this machine can finish crushing, mixing, fermentation, oxygen supply and deodorization of organic materials automatically. However, what you should notice is the price of manure fermentation tank. Because of high automation degree, its price is higher than that of other compost turner machines. When your budget is abundant and required production efficiency is high, you can choose it.