The raw materials of the organic fertilizer production line come from various sources. It includes urban domestic waste, grass peat, rural straw waste, industrial organic waste, animal and poultry manure, etc. Among them, animal manure can be seen everywhere in our daily life. If the animal manure is left untreated, it will not only produce foul smell, but also occupy land resources. Therefore, our company has designed some organic fertilizer programs to manage animal manure. Among them, the organic fertilizer production lines of chicken manure, cow dung and piggery waste are very popular among fertilizer manufacturers. Because these raw materials are easy to obtain and the production process is simple to operate. They have a broad fertilizer market prospect. We have provided some prices for hot-selling chicken,cow,pig manure organic fertilizer production lines with different capacity sizes for your reference.
$35,000 for 3 t/h chicken manure  powder line 
In the chicken manure powder line, there are six steps for chicken manure organic fertilizer production. They are dewatering, mixing,composting, crushing, screening and packing. You need to spend about $35,000 to buy the 1-3t/h chicken manure powder line. For deploying this powder line, you should buy the groove composting turner machine, loader type feeder, vertical type compost shredder, fertilizer screening machine, belt conveyor and powder fertilizer packing machine. In addition, you'd better prepare about 800m2 to install this 1-3t/h chicken manure organic fertilizer powdered line. Because of the low cost and small floor area, the 1-3 powder chicken manure production line is more suitable for small scale organic fertilizer making plant.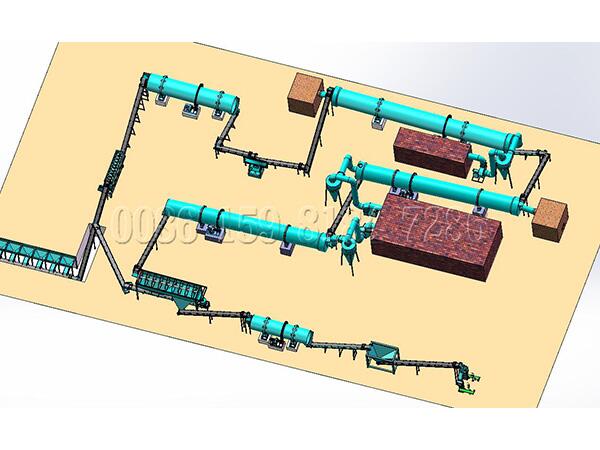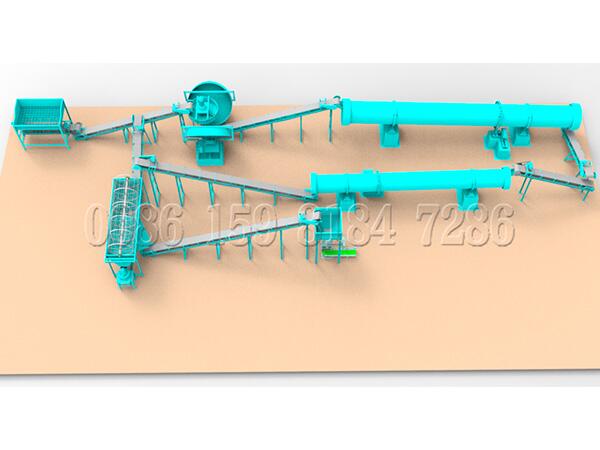 $70,000 for 10t/h cow dung organic fertilizer production line
In the line of making cow dung fertilizer process, the cow dung can become quality organic fertilizer after mixing with some auxiliary materials like crop straw. Organic fertilizer manufacturers with the budget of $80,000 can buy this 8-10t/h powdery cow dung production line. The yield of this production line is higher than that of 1-3 t/h powder line. Therefore, you should buy higher configuration of fertilizer equipment. You need to purchase the SXGS-1560 rotary drum screening machine,SXSF-120 semi-wet materials crushing machine and wheel type compost turner. There are some auxiliary equipments include powdery packer, belt conveyor and loader type feeder. In addition, the area is also larger than that of 1-3tons/hour producing line.You need about 1,500-3,000 square meters. Therefore, you should lease larger production site to install the 8- 10tons per hour powdery cow dung fertilizer production line.
$90,000 for producing 20 t/h  piggery waste organic fertilizer
The cost of 10-20t/h powder piggery waste production line is higher than that of the above two animal manure types of production lines. You need to prepare $90,000 capital and production area of 3000-5000 m2 for this production line. When installing the 20t/h piggery waste powdery production line, you should deploy fertilizer manufacturing machine with higher production capacity.For example, SXLDF-3000 crawler type compost turning machine,SXFLF-1000 vertical crusher, and SXGS-2080 fertilizer screening machine. Because of high cost, the 10-20 tons/hour organic fertilizer powder line is widely used in large scale fertilizer plant.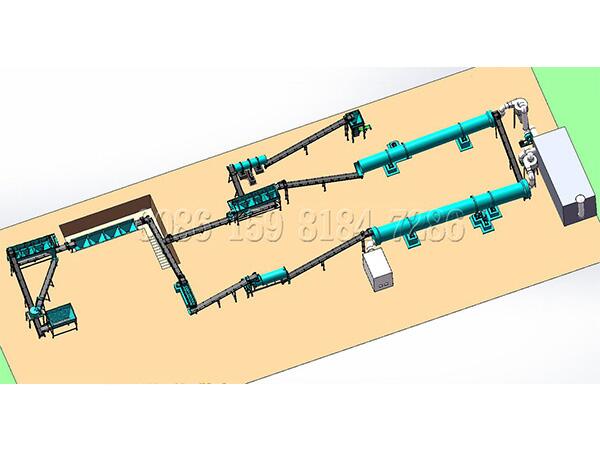 The above mentioned is the cost of different animal manure powder production line at different capacity.Because the animal manure manufacturing line prices are related to the their types and models. You can buy the above three sets of hot-selling production lines in our company. Our experience of organic fertilizer production line design, production and installation over 17 years. Therefore, you can also buy customized animal manure fertilizer production line from us. Besides,there are also production line and equipment used in making bio-organic fertilizer, compound fertilizer , BB fertilizer. All of them are sols at the affordable price. Welcome to contact us for the detailed information.